Cretan Culture
Crete has a rich cultural history. From the Minoans through the Roman, Turkish and German occupation to the
present day democracy, traces of Crete's history remain throughout the island: the Archaeological sites at
Knossos and Phaistos, Byzantine churches and monasteries, Venetian and Neoclassical architecture, even
minarets and mosques. Cretan culture can be found everywhere around you.
Cretan music and traditional dances play an important part in life in Crete and will be seen and heard at most
festivals and parties.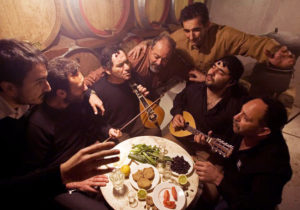 The youth of today are mostly independent and well educated. Girls as well as boys are encouraged to study
hard and go on to university. Boys are required to do National Service from the age of 18, or after they finish
their college or university studies. Family is still important and ties remain strong, although divorce rates have
started rising.
There is, though, a contrast between town and village life. Many villages still retain the ' old ' way of life – men in
the cafeneons sipping Greek coffee and raki while women gather outside their homes, crocheting and gossiping
together. These are mostly older people, the younger generations having moved out of villages to the more
'sophisticated' town life.
Tourism has also made its mark on the island. Parts of the North coast in particular have seen villages expand
to become large resorts.
But the famous Cretan hospitality is still very much in evidence. Don't be surprised if friendly neighbours
occasionally bring you fresh eggs, home grown vegetables and fruit.
Much of the Greek culture revolves around the Greek Orthodox church which is instrumental in the daily life and
cultural traditions of the Cretans and 97% of the population are Greek Orthodox. Religious holidays are rigidly
observed; some are designated as National Holidays and others are celebrated with colorful festivals. If you have the chance to visit a local festival, it will be a worthwhile experience!